By Devina Chanda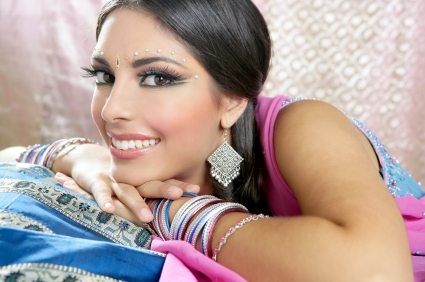 I was born and brought up in a Hindu family. My family is staunch and very very strong Hindus. We also have a temple at our place where worship takes place two or three times a day. My family worships the goddess of snake called "Monosha". Every 17th of August there is a grand worship at my place where thousands of people come and take place in this worship. They offer animal sacrifices and it is so nasty! When I was small, I was also a part of it. Without knowing anything else, I use to do it normally with my family.
Then came the time, when I started to grow up and I stopped believing in any gods or goddesses and started to believe in myself. I started to believe that there was no god at all and I became an atheist. Then later on in life, I came across a Christian family who started to share Jesus with me. I started to laugh as I thought this was again some other religion trying to take the atheistic spirit out of me. I never believed what they said, but I listened. Then they became my very close friends! I use to hear about Jesus and about Christianity day after day, but I was not convinced. I found talk about Jesus funny and absurd. Then after many months, God started to work in my life. Believe it or not, I use to get heavenly visions even before I was a Christian! I know all of this sounds shocking, but it is true.
Then I started to get interested in this Christianity and started to ask questions. I also started to read the Holy Bible, but things were still not clear to me. Maybe, I was forcing myself to know something I was not ready for! Then finally came the time when I actually fell in love with God. I don't know how or when, but I fell in love with Jesus like never before and started to get crazy about knowing him and loving him. I was hungry for him more and more!
When my parents got to know about my walk with Christ, they were angry, shocked, mad, and they hated me. Nevertheless, I was very strong with what I was doing. My family tried to convince me that this is all crap and that I was just being silly. They said, "I could not leave my religion and their god for Jesus", but they could not change my mind at all. I was starting to get too strong in God and God was aware of what was happening in my house. He was with me and was standing like a strong pillar beside me and protecting me. Failing in all aspects, my family then started to make fun of me, mock me and my belief in Christ. They cornered me and mentally tortured and did mean things to me. I was so lonely at times and I had to bear all things but Jesus was with me. It was like living in hell. My spirit clashed with them constantly. My parents hated me for what I did and I couldn't do anything. All I could do is hide my face under the pillow and cry out to God!
This went on for years and it was terrible! Then the time came when I started to get more mature in God, and he blessed me with enough strength to fight and handle all situations. This is where I am now. I still live in the same house with the same family. I still face the same problems. My dad stopped financially supporting me but I believe that one day, my God will bless me with double the money that my dad has. I still can't attend church services because my dad doesn't like it and according to him, I can't do what he doesn't like as long as I live in his house. I am still not financially strong enough to move out and support myself, but I believe strongly that the time is coming soon. I have faith that I will have a break through. I will get out of all this and serve God freely!
I love Jesus and I fall in love with him more and more each day. To anyone who is still in doubt about Jesus, let me tell you, "He is the Lord of lords and God of gods." I have come from another religion and I know that the Hindu religion is so nasty and everything is so false about it. If I am ever given the chance, I will expose the false Hindu religion. There is only one God and that is Jesus Christ! He created everyone so preciously and uniquely! I know that God has great plans for me and he use to give me words to form songs and he gave me visions. I started writing songs. It is so amazing how God works in our lives! He is truly an awesome God! He gave me this verse from Jeremiah 29:11 "For I know the thoughts that I think toward you, saith the LORD, thoughts of peace, and not of evil, to give you an expected end." He is about to bless me with the life I desire. I know big things are about to happen in my life and I am so excited and happy about it!!!!!