By Lover of Words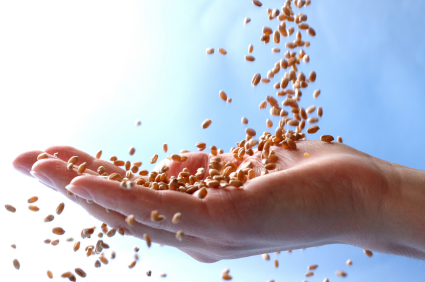 The Lord God visited me while I was at work and he spoke to me through (2 Corinthians 9:1-15). He told me that I was a Farmer and a Giver and that he had been boasting about me. He also told me that he had someone for me to bless and that he was giving me a heads up so we wouldn't be embarrassed. He had already given me seed to sow before hand, but I seemed to be experiencing selfishness. He already knew my heart… that I was forward to do the work but wanted to encourage me so I wouldn't get weary.
My God assured me that he would bless me and increase my fruits of righteousness. Also, that he would receive many thanksgiving for my obedience in this ministration of liberal distribution. This whole month of July he allowed me to ponder over these words I cut out of a newspaper: "Good works manifest their shared destiny." I am living out what these words are saying as we speak. Me and a thousand other members of the Body of Christ. He then showed me this verse "He that had gathered much had nothing over: and he that had gathered little, had no lack." (2 Corithians 8:15)
My abundance at this particular time was for someone else's need. I am still being blessed for this obedience to this day! Trust and Obey God when he tells you to do something. This is what he is talking about when he says Faith is dead without works. When you do what God tells you to do, by faith, that is a Work! Remember when Abraham went to sacrifice Isaac after receiving instruction from God. God didn't allow him to kill Isaac but he rewarded Abraham for his faithfulness and obedience. Abraham was called the friend of God and his faith was accounted for righteousness. We were saved for good works! Be encouraged and keep pleasing God by exercising the faith he has given you.