By Genevieve Hug Navarro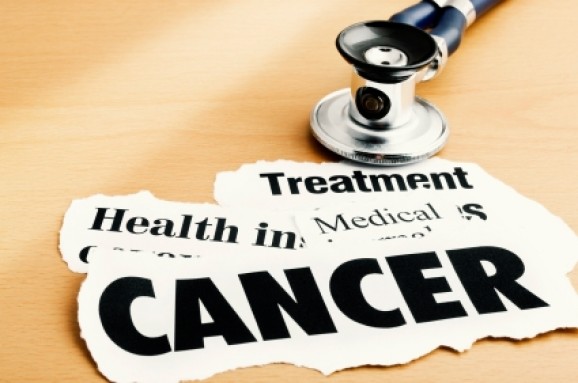 A few years ago, within a matter of a few months my world was completely turned upside down. I had just started a new job in September when the New Year came around, I had ruptured the Achilles tendon in my left foot. I was out of work a few months being in a cast and having to stay off my foot. I did eventually lose my job because of this, but 2 months later after going for a checkup, I was diagnosed with uterine cancer. Then two days later, when I went for my sonogram, before I even got home, I received a call from the Dr's office to come right in. I was diagnosed with kidney cancer. I remember asking the Lord how much more am I going to take? I know without a doubt that God is sovereign and in complete control and I started praying and telling Him I know You are allowing this to happen for a reason, and I am trusting You to get me through this.
A few months earlier I woke up and the first thing I remember was God telling me "Even though your world is in turmoil, I am in the midst of it all". I didn't understand what it meant at the time but I did then. This is what I clung to along with Romans 8:38-39, for I am persuaded that neither death nor life nor angels nor principalities nor powers, nor things present nor things to come nor height nor depth nor any created thing shall be able to separate us from the love of God which is in Christ Jesus our Lord. I also kept repeating Philippians 4: 6-7, Be anxious for nothing, but in everything by prayer and supplication, with thanksgiving, let your requests be made known to God and the peace of God which surpasses all understanding will guard your hearts and minds through Jesus Christ.
I say this because if I had not gone through all this, I would not have seen the full power of God in my life. Romans 8:28 says, And we know all things work together for good to those who love God, to those who are called according to His purpose. Through all this I have learned to fully rely on the Lord for everything. I already knew this, but it truly has taken on a whole new meaning. Jesus promised to never leave or forsake us (Hebrews 13:5), which I clung to. As I was going through all this, I clung to that promise, especially when I felt alone in all this. When I was in the hospital, outside of my husband and son, I had no visitors. Not friends or even family, but I knew I had Christ and that was all I needed.
Everyday I would ask the Lord for His strength and grace to get through this. I didn't realize it at the time but God did give me life more abundantly (John 10:10) The thief wanted to steal and destroy my life but Christ gave me grace upon grace beyond whatever I could ever have hoped or imagine.
If it had not been God's power or grace in my life, even while going through all these things, He gave me the grace to break the bondage of smoking after 38 years, with no withdrawals whatsoever.
Things do work together for good to those who love God. I never would have experienced His love, His power, His grace, His strength, His closeness, His provision had I not gone through these things. I am so humbled when I think of His love for me and I truly will be forever thankful. Whatever crown or crowns I may get, will gladly be laid at Jesus' feet because without Him in my life I never would have made it. To think differently would be very foolish on my part. Thank you Lord.