By Bishop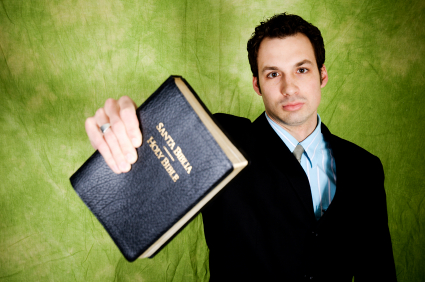 I don..t care if your Black, White, Spanish, or anything else
because the only thing that really matters in this life
is where ya going when it's over and how you will spend the rest of eternity.
And when it comes down to it
what else really matters…?
As you can see —
I finally gave my life to CHRIST
and after all this time
I finally understand what this thing is all about…
I mean, I always believed
and had faith in GOD
But a part of me, was always scared
to turn my life over to him
I guess,
I was too caught up in my ways…
I was quick to claim "CHRISTIAN"
but I wasn..t living that type of life…
I would go to Church every Sunday
but I still wasn't being real with GOD
Deep down inside —–
I knew getting closer to HIM
meant that I would have to make changes in my life
and it..s not easy letting go of your sins
especially the one..s that feel good…
Another Memo —
(woman have to be the most addictive thing known to man…)
so I kept doing what I was doing…
I would be bad the whole week
and try to get myself right Sunday Morning
and go to Church like nothing happened
Some of you know what I mean–
I probably fooled a lot of people in Church
but GOD knew the deal –
HE was watching me the whole time
so I wasn..t really getting away with anything..
And — despite my sins, HE still didn..t give up on me !
I totaled my car,
smashed the windshield open with my head
and nothing even happened to me
wasn..t hurt or anything,
but do u think that stopped me????
naa – I was still bad…
Now I reflect back and realize
that as "religious" as I was
if I had died that day,
I probably still would..ve gone to hell
And — besides that day, there was many other times
where I could..ve been shot, stabbed, set-up,
or caught up in situations that went on around me
but I honestly feel that GOD was keeping me safe
the whole time, and that..s love
especially since —–
I wasn..t giving HIM much in return.
Don't get me wrong—
I know you can..t be saved
by being a "good person" and all that
but it just showed me – how far I was from GOD
And the more – I read God..s word,
the more obvious it became
that I was living in sin, I was living for myself*
At the time,
I thought being a Christian was all about
acknowledging THE LORD
showing up in Church on Sunday
and then going home right after it
To watch "Football" !
But THE CHRISTIAN LIFE IS NOT JUST A HOBBY
or something we do on Sunday Afternoon's–
IT'S A LIFESTYLE
AND WERE ACTUALLY CALLED TO MAKE DISCIPLES.
SO IT GOES WITHOUT SAYING
THAT WE SHOULD BECOME DISCIPLES OURSELVES !
But that was then….
And 2 make a long story short
I..m not like the way I used to be
and the things that used to matter to me
(pre-marital sex, drama, wordly ways, pornography,
pride, being a playa, etc)
are no longer important to me
and you best believe – I..m not gonna let anything or anybody
Interfere with my Relationship with THE LORD. *
—————————-
Too bad not that many people realize it these days
But if THE LORD can change my life around
and use me than HE can use you too*
And Remember only the things we do for CHRIST WILL LAST*
(1 Corinthians – Chapter 9 – N.I.V.)
verse 24″
DO YOU NOT KNOW THAT IN A RACE
ALL THE RUNNERS RUN,
BUT ONLY ONE GETS THE PRIZE ?
25″
EVERYONE WHO COMPETES IN
THE GAMES GOES INTO STRICT TRAINING.
THEY DO IT TO GET A CROWN
THAT WILL NOT LAST;
BUT WE DO IT TO GET A CROWN
THAT WILL LAST FOREVER.
26:
THEREFORE I DO NOT RUN
LIKE A MAN RUNNING AIMLESSLY;
I DO NOT FIGHT LIKE A MAN
BEATING THE AIR.
27:
NO, I BEAT MY BODY
AND MAKE IT MY SLAVE
SO THAT AFTER I HAVE PREACHED
TO OTHERS,
I MYSELF WILL NOT BE DISQUALIFIED
FOR THE PRIZE.
——————
and keep in mind –
becoming "Saved" should only bE Day 1
in a Christian's Life !
It's not The Ultimate Goal
(Contrary to popular belief)
IT'S THE STARTING POINT !
AND NOW YOU CAN FINALLY HAVE A RELATIONSHIP WITH GOD !
BUT DON'T FORGET —
HIS WILL FOR YOUR LIFE IS NOT JUST TO BE SAVED
BUT IT'S TO BE CONFORMED
TO THE IMAGE OF HIS SON !
AND FURTHERMORE IT'S TO BARE FRUIT FOR HIM
TO HONOR HIM WITH YOUR LIFE
AND BRING HIM THE GLORY AND PRAISE
THAT HE DESERVES !
HE WANTS OUR SANCTIFICATION
AND HE HAS COMMISSIONED US
TO GO OUT AND MAKE DISCIPLES
SO LET'S DO THIS*
iN CLOSING —
I hope this page touches somebody..s heart
to change before it..s too late–
and just remember there..s a lot at stake
and when the world ends
there..s gonna be a lot of surprised people
and to think they thought this life was "hell"
I don..t know about you
but I..m not willing to take that chance anymore
& we were all flirting with fire
whether you know it or not…
But on a brighter note
what could possibly be better than living with GOD?
(1 Corinthians 2:9 – n.i.v.)
HOWEVER, AS IT IS WRITTEN:
"NO EYE HAS SEEN, NO EAR HAS HEARD
NO MIND HAS CONCEIVED
WHAT GOD HAS PREPARED
FOR THOSE WHO LOVE HIM.
————————————
In closing,
I..m not on here to judge (that..s not my job)
But it..s every CHRISTIAN..S duty
to spread the word of GOD
(Jude – Chapter1 – n.i.v.)
verse 22″
Be merciful to those who doubt;
23″
snatch others from the fire and save them; —-
——————————–
Now It..s up to you (free will)
wether you decide to honor it or not:
(John 8:47 – n.i.v.)
HE WHO BELONGS TO GOD
HEARS WHAT GOD SAYS
THE REASON YOU DO NOT HEAR
IS THAT YOU DO NOT
BELONG TO GOD."
—————————
Just remember there..s only 1 way to be saved
and that..s through JESUS CHRIST
who died on the cross for our sins…
The purpose of this page is to show people
that..s you don..t have to be scared
to give your life to CHRIST
And if you do HE will reward you for it later on
and no matter how bad things get on earth
just know – there..s a better place after this
and I hope even my "enemies"
get to go there when it..s all said and done…
GOD Bless…
Bishop