By Sarah Sonke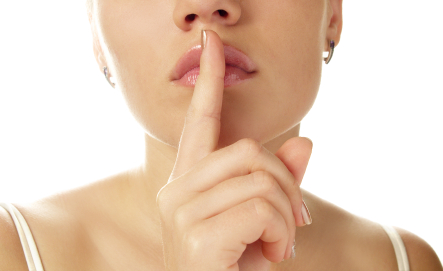 The other day I was talking to a friend about purity and what that looks like in our lives. I was saying how important it is to live a pure life so that we can give a good witness to those who aren't believers.
As I was saying all of these things, in regard to sexual purity and where the line is drawn, I said, "it is hard to draw the line because the bible doesn't explicitly say where that line is."
I kept talking and babbling when I then decided that it might be a good idea to look at scripture and what the Lord says about it because I couldn't give my friend a clear answer on the subject. I also started thinking about what I was saying and thinking to myself that a lot of the things I was saying and spouting out were cultural Christian ideas. I thought maybe consulting the God of the universe would be a good idea since His will is perfect. 😉
Big surprise—it was.
I looked up the words "sexual immorality" online to see what verses popped up. 1 Corinthians had the most hits with seven. Everything else has one or two. I decided to look at the 1 Corinthians passages. Then moved on to the Ephesians passage. And then Colossians. Each one painted the picture PERFECTLY clear for me. Look at what I found:
"It is actually reported that there is sexual immorality among you…Let him who has done this be removed from among you."
(1 Corinthians 5:1-2 ESV)
"'Food is meant for the stomach and the stomach for food"—and God will destroy both one and the other. The body is not meant for sexual immorality, but for the Lord, and the Lord for the body. And God raised the Lord and will also raise us up by his power. Do you not know that your bodies are members of Christ? Shall I then take the members of Christ and make them members of a prostitute?
Never!
Or do you not know that he who is joined to a prostitute becomes one body with her? For, as it is written, "The two will become one flesh." But he who is joined to the Lord becomes one spirit with him.
Flee from sexual immorality.
Every other sin a person commits is outside the body, but the sexually immoral person sins against his own body.
Or do you not know that your body is a temple of the Holy Spirit within you, whom you have from God?
You are not your own, for you were bought with a price. So glorify God in your body.
(1 Corinthians 6:13-20 ESV)
"No temptation has overtaken you that is not common to man. God is faithful, and he will not let you be tempted beyond your ability,
but with the temptation he will also provide the way of escape, that you may be able to endure it.
Therefore, my beloved, flee from idolatry.
(1 Corinthians 10:13-14 ESV)
"But sexual immorality and all impurity or covetousness must not even be named among you, as is proper among saints.
Let there be no filthiness nor foolish talk nor crude joking, which are out of place, but instead let there be thanksgiving. For you may be sure of this, that everyone who is sexually immoral or impure, or who is covetous (that is, an idolater),
has no inheritance in the kingdom of Christ and God.
Let no one deceive you with empty words, for because of these things the wrath of God comes upon the sons of disobedience. Therefore do not become partners with them; for at one time you were darkness, but now you are light in the Lord. Walk as children of light."
(Ephesians 5:3-8 ESV)
Put to death therefore what is earthly in you: sexual immorality, impurity, passion, evil desire, and covetousness, which is idolatry. Colossians 3:5
"And such were some of you. But you were washed, you were sanctified, you were justified in the name of the Lord Jesus Christ and by the Spirit of our God."
(1 Corinthians 6:11 ESV)
Several things became very clear to me:
As believers, we are called to walk in the light because we are children of the light and have been washed, sanctified, and justified in the name of the Lord and by the Spirit.
As believers, we constantly try to do the "Christianity" thing, which is to be a virgin, and in doing that, we get it all wrong (Bear with me here).
We walk as close to the line as we can get before crossing it the whole time confident we are being a good Christian by abstaining from sex. Once again, we are wrong.
Sexual immorality and idolatry are one in the same.
Whoa buddy, do we have it all wrong, or what?!
Being a follower of Christ is not about following the rules of "Christianity" (once again bear with me). Being a Follower of Christ is about holiness and purity because Christ was holy and pure. It is about receiving the grace and love that he has lavished out on us by the Father sending his Son to die on the cross and rise again from the dead for our sins—the never-ending, bottomless pit and life of sins that every human being lives daily. Receiving that grace should spark a fire in all of us to live our lives to please, glorify, and honor him. In Ephesians 2, Paul reminds us that we are Christ's workmanship and were created in Christ Jesus to do good works so that we can walk in them, so that we can live as children of the Light.
Knowing all of these things and then reading through the verses above should cause us to look at the things in our lives that are compromises and that we aren't living fully out for Christ (in accordance with scripture) and cause us to RUN the OPPOSITE direction.
I realize that this is extreme for most people, but yet again bear with me. Why, as Christians and followers of Christ, do we dance on the line? Why are we not running the opposite direction? Why are we settling for the sins in our lives if Christ has died a horrible, gruesome death on the cross for our sins to destroy those sins? Why do we even let an ounce of sin in—sexual sin or not?
Let me just be the first one to admit that all those taboo sins that Christians don't talk about, I have committed. But, let me just also say that I AM DONE. As I was talking with my friend about this subject that gets warped and changed and twisted to fit into our cultural Christian mold, I have decided for myself and any relationship I enter into in the future, it will be pure. It will glorify the Lord. We will walk as children of the Light. It doesn't matter what boundaries we have to set up and what we miss out on, we will fight for purity outwardly and also in our hearts.
This cultural Christian dating relationship/engagement/marriage/etc. cannot live a life that looks no different than the world. Why do our relationships look no different than the world's relationships? Why is it okay to dabble with everything before sex just because it doesn't spell out every single way to be sexually impure in the Bible?
People try to answer that last question all the time and get stumped. The reason is because they do not have a high view of scripture and a high view of the Gospel in their lives. Almost all of the scriptures I listed above repeated over and over again to not even let sexual immorality be named among you and to FLEE from it.
Do you think by fleeing, stopping the boundaries at "just kissing" are enough? Do you think by fleeing, stopping it at "just dabbling" is enough?
It is NOT.
We have to run the opposite way and not even be partners/dabble with it.
I understand that this idea is extreme or radical for most people in the American Christian culture, but I am having a hard time separating the truth of the Word of God with our cultural norm. In order to bring purity back into the Christian relationship, something has to change. Something has to look different.
Source: To Be Continued